A few weeks ago I suddenly got it in my head that I should go to Moscow. For the weekend. Just because it was my birthday. So I did! And let me tell you, it was AMAZING. Several times a day I thought to myself, "I can't believe I'm in Russia! This is wonderful!"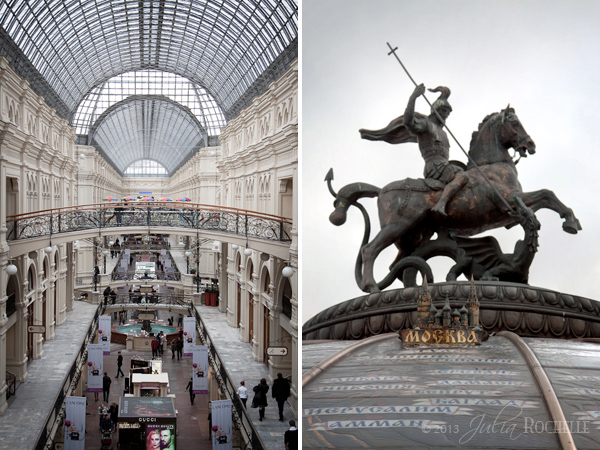 While there I was able to get tickets to the sold out ballet Swan Lake at the Bolshoi Theatre (below left). Such a beautiful production and a gorgeous venue! And one more item crossed off the bucket list! Shortly before I left for Moscow there was huge scandal in the Bolshoi: The artistic director was walking home late one evening when an unknown man called his name and threw acid in his face, burning his eyes. Since then the police have uncovered a story of ballet company rivalry, jealousy, revenge, and scorned love. I predict a movie based on actual events soon to come.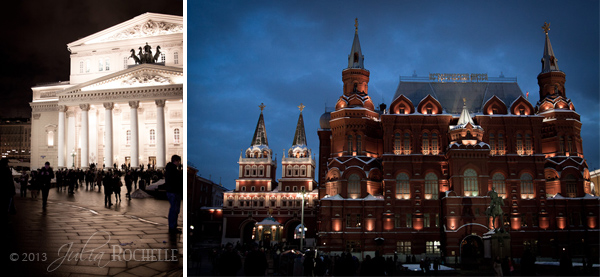 I had always thought that the name Red Square referred to not only the red brick pavers in the square, but the color of communism as well. Turns out I was totally wrong. The brick isn't red at all. Instead it refers to Ivan the Terrible's mutilation of prisoners in the square. After repenting of his sins, he funded the construction of St. Basil's Cathedral.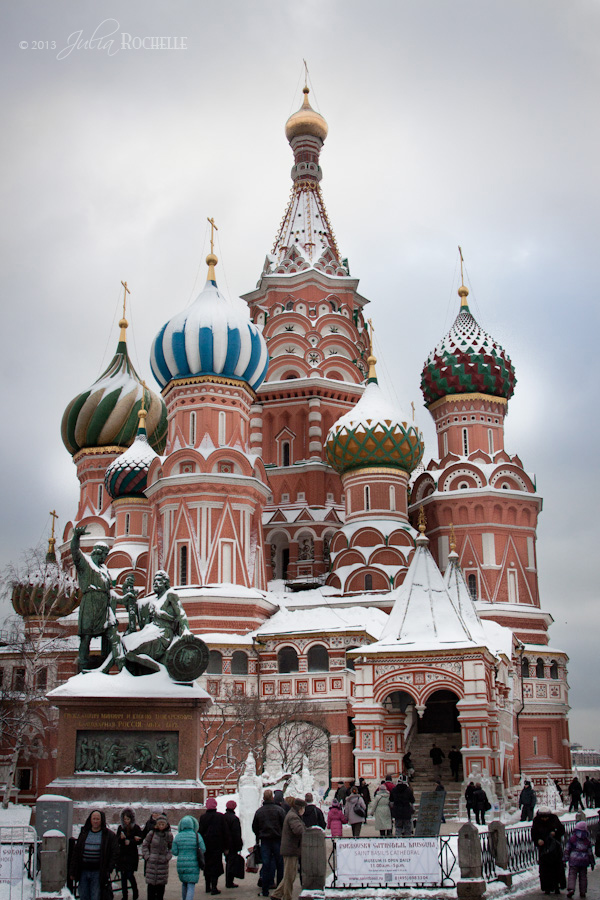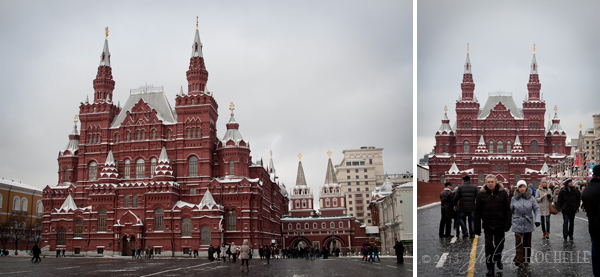 As I wandered around the city I didn't always know what I was looking at. With only a weekend to explore, I hardly wanted to waste my time reading guide books. But several buildings around the city were just so impressive in their massive presence, that I learned there are in fact Seven Sisters, as Stalin's skyscrapers are called.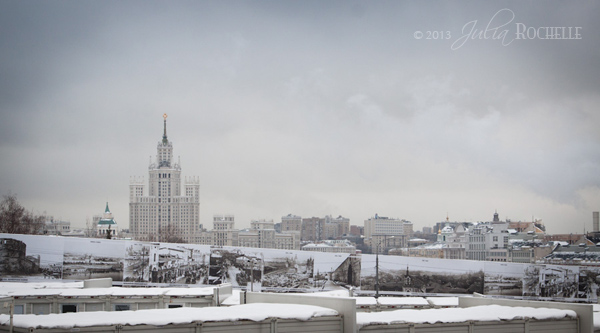 Everyone wears fur. Everyone. I've never really cared one way or another for fur, but I found myself jealous. How was I going to whisk away to St. Petersburg in my troika all Anna Karinina / Dr. Zhivago style if I had no fur?!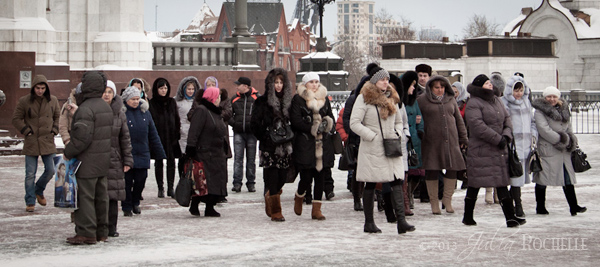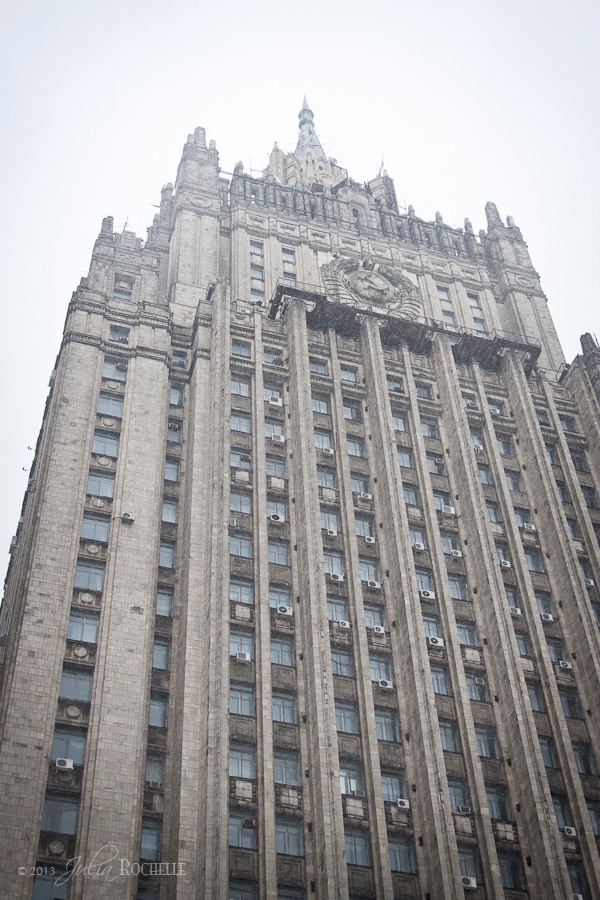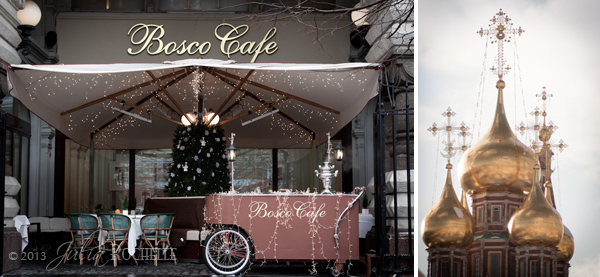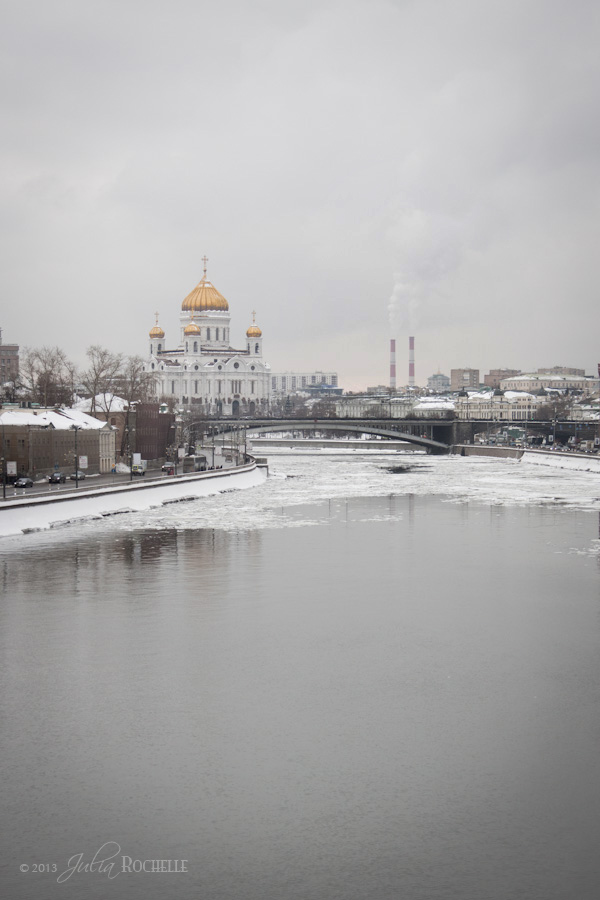 Stalin envisioned the Moscow metro system to be a magnificent showcase of Soviet success. The stations are layered in marble and molded stucco and contain hundreds of bronze sculptures, mosaics and porcelain figures.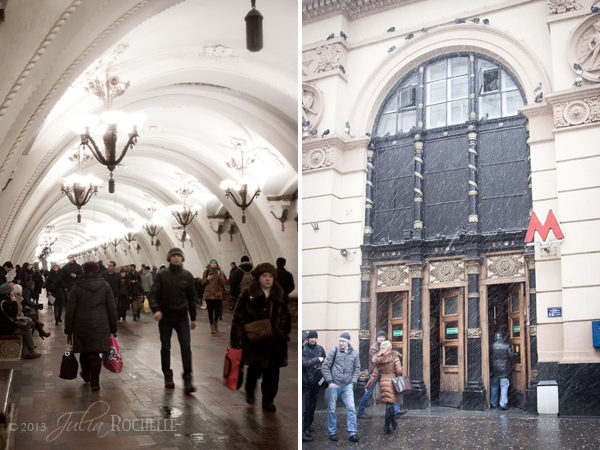 Lover's Bridge, where not far from the Kremlin Palace newlyweds attach locks to metal "trees" and toss the keys into the Moskva River.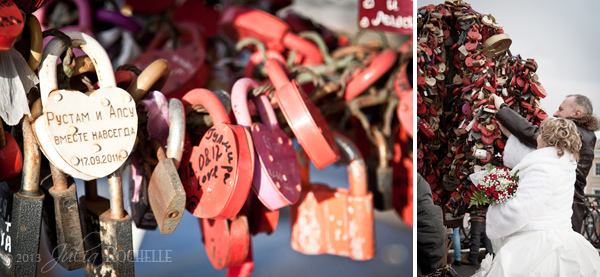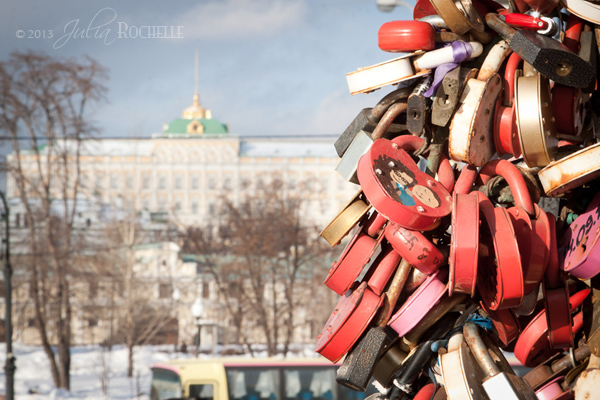 All over the city the juxtaposition of the old Imperial rule and the industry-driven Communism is always evident.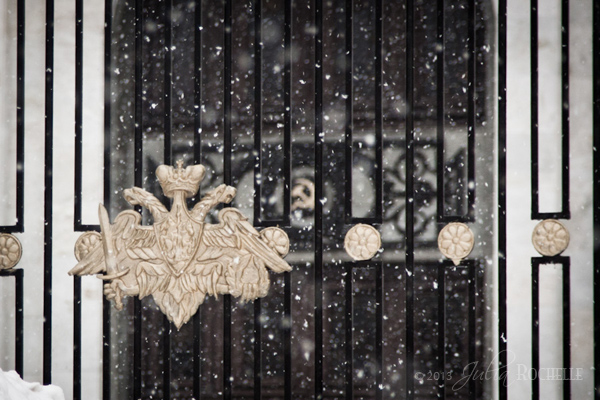 My brother all but dared me to go to the seediest bar I could find. Since I was traveling alone, I had to go with a little more grunge, a little less "seed" and found a little dive called Propaganda. But can anyone tell me why a rum & coke costs 200 rubles, while a Cuba Libre costs 230 rubles?! Is there really a difference?