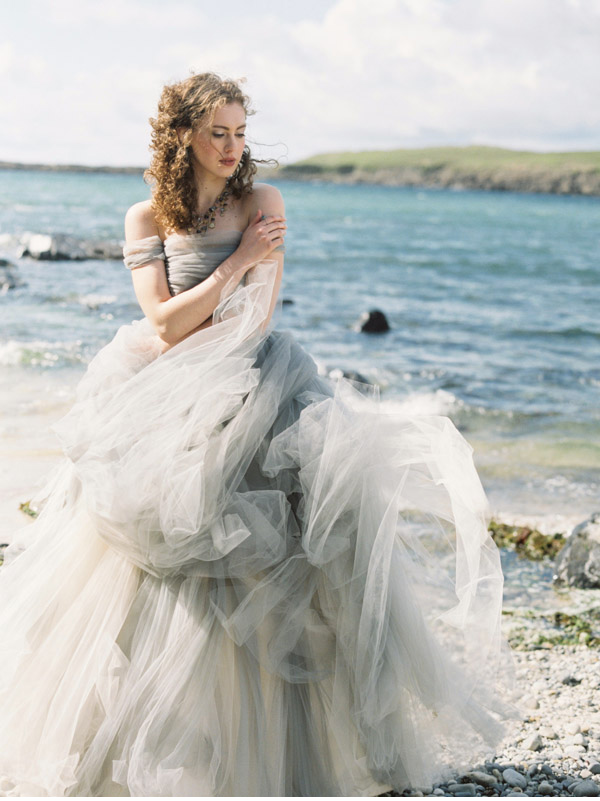 Once upon a time…
Does it always have to be "once upon a time"?
Yes. That's how stories begin.
"And a very good time it was."
Yes. It was a good time. And it was a bad time.
Once upon a time there was a fisherman. And he was pulling in his nets. And it was a long day.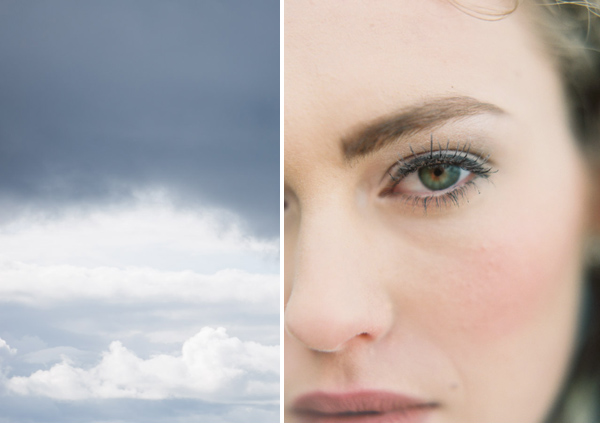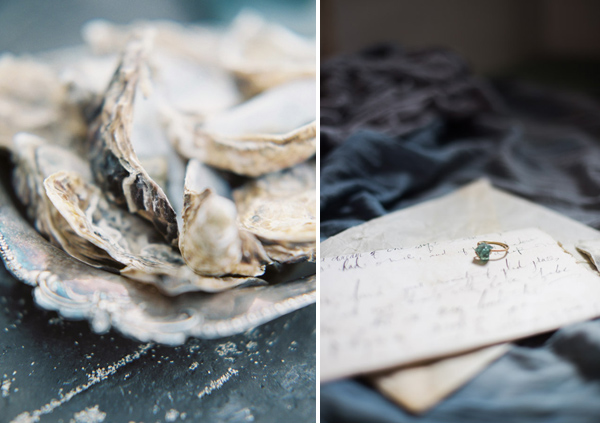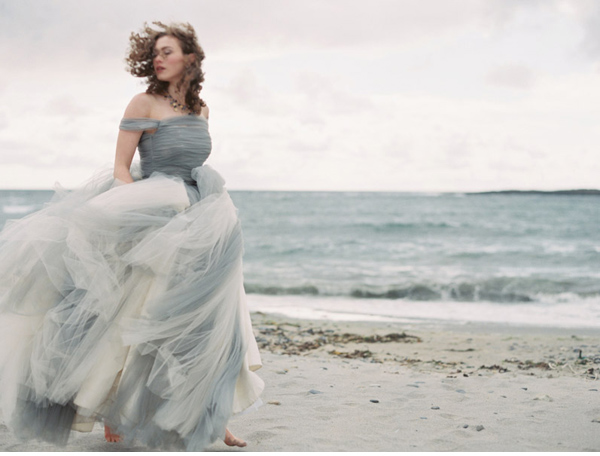 And?
And what?
What was she?
What was she?
Was she a mermaid?
No. She wasn't a mermaid.
A selkie then?
What's a selkie?
A kind of sea-woman. Hear them singing out on Seal Rock.
Who told you that?
Teacher. She comes out of the sea. Sheds her seal coat. Until the sea calls her back.
Well, she didn't have a seal coat. Whatever that is. She seemed to remember drowning.
And?
And? That's it.
That's a real shyte story.
Maybe.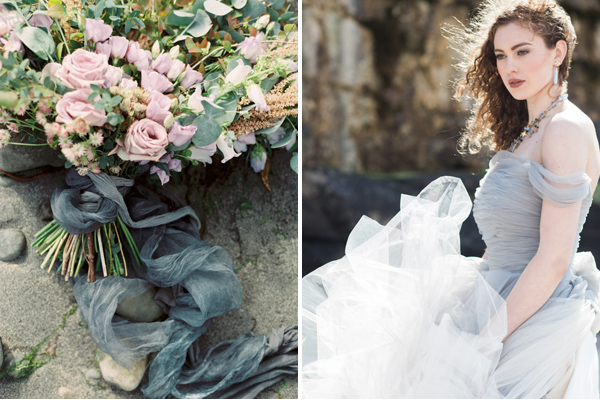 She sings.
Sings?
Yes, she sings to the fish and the fisherman catches them.
So she sings, does she?
Yes. A song in a language he has never heard.
Curious.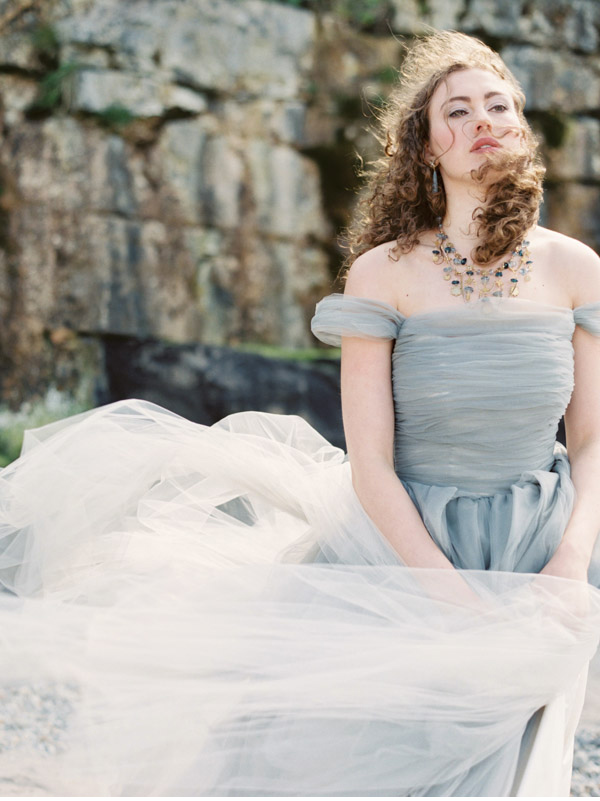 Words: Ondine
Model: Caoimhe
Dress: Sareh Nouri
Jewelry: Kristin Hayes Jewelry
Hair & Make-up: Lavender & Lipstick
Stylist: Pearl & Godiva and Wedding Sparrow
Paper: September Letters
Food: Smyth & Barry
Flowers: Ponderosa & Thyme
Location: Sligo, Ireland
Workshop: Develop & RAW