Not long ago I was able to spend the day with Camille Catherine Photography capturing this sweet couple's wedding day at the historic Star Spangled Banner Flag House in Baltimore, MD. It was a beautiful day and the gorgeous outdoor ceremony location showed off both the historic elements of the house-turned-museum, as well as its modern additions. It was like getting married in the most patriotic garden you've ever seen!
Preparations began at the Fairfield Inn & Suites which was conveniently within walking distance not only of the wedding venue, but also some very nice parks and open spaces for taking photographs along the way. We even made it over to the piers around Baltimore's Inner Harbor for a few bridal party shots.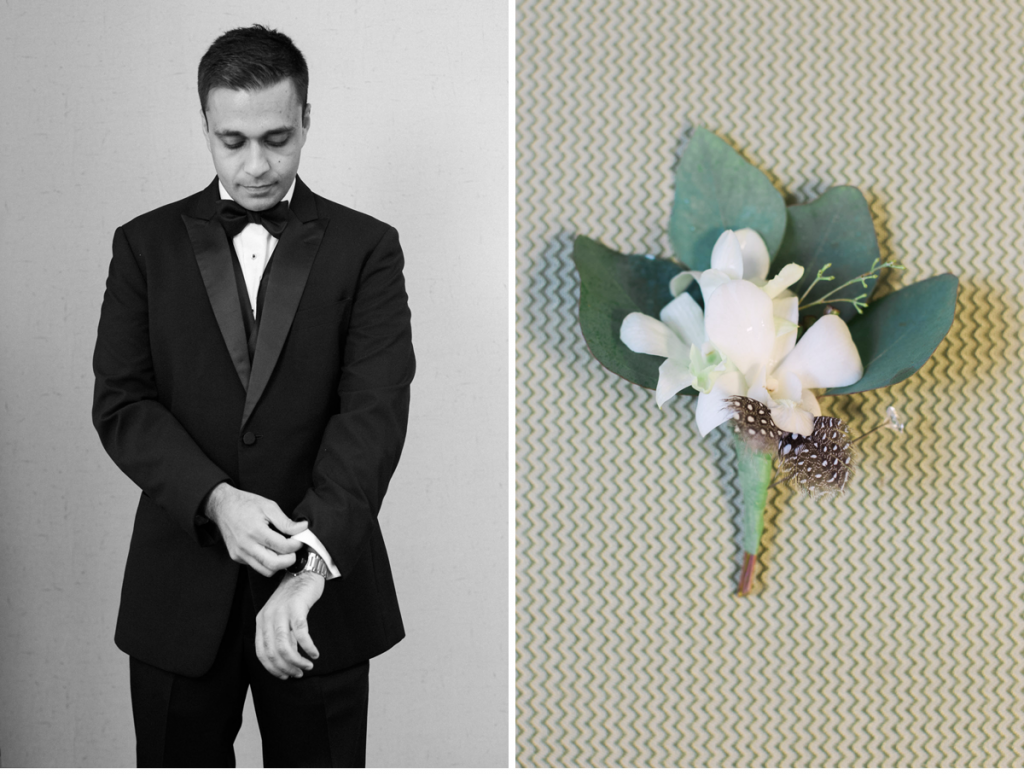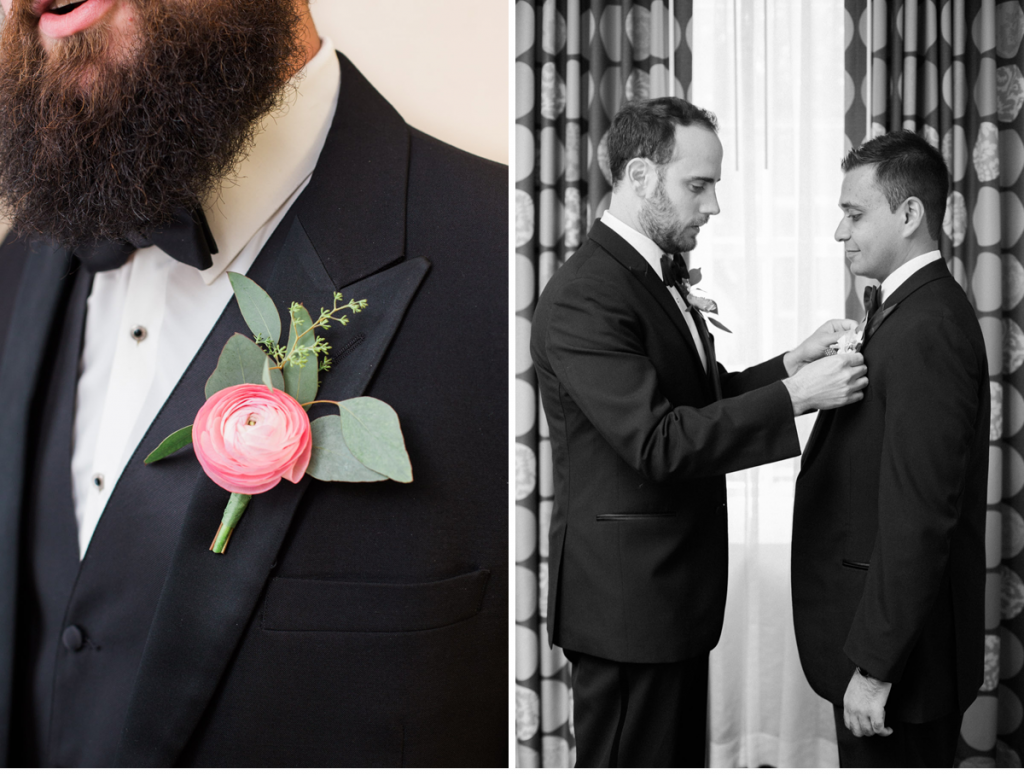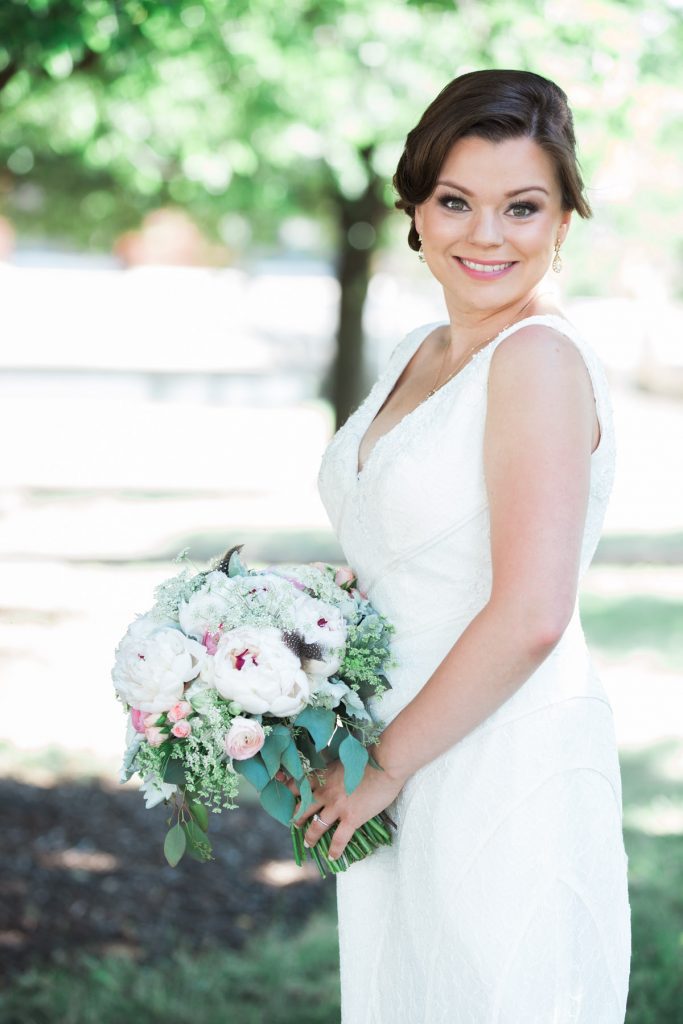 The bride chose classic peonies for her bouquet and black tulle for her bridesmaids. An all black & white affair never goes out of style.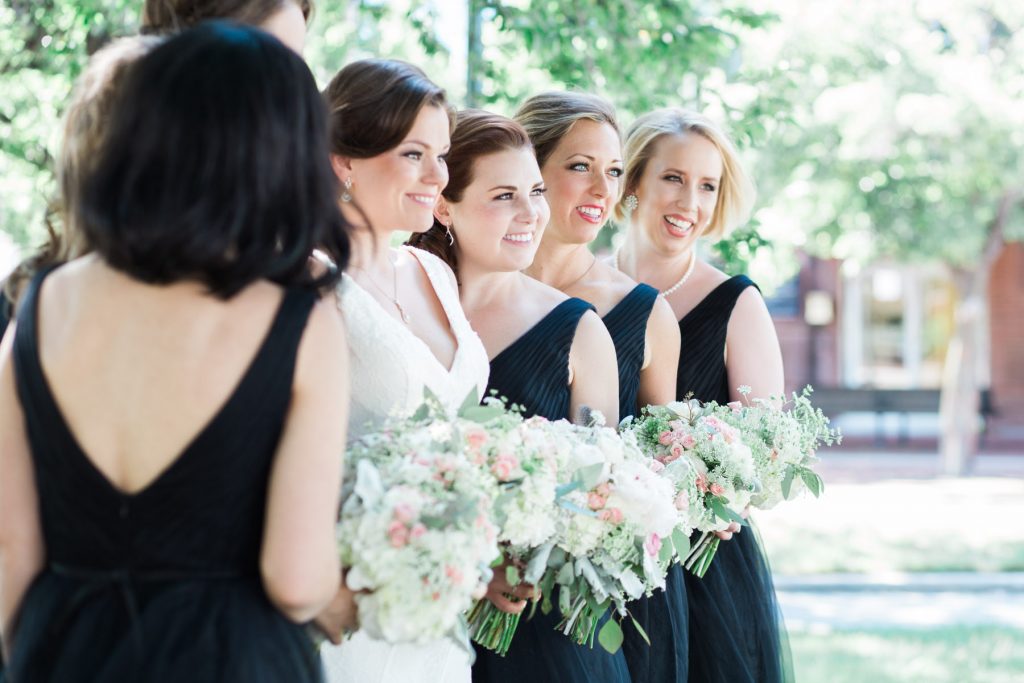 Who can resist the selfie stick when your squad is looking this good?!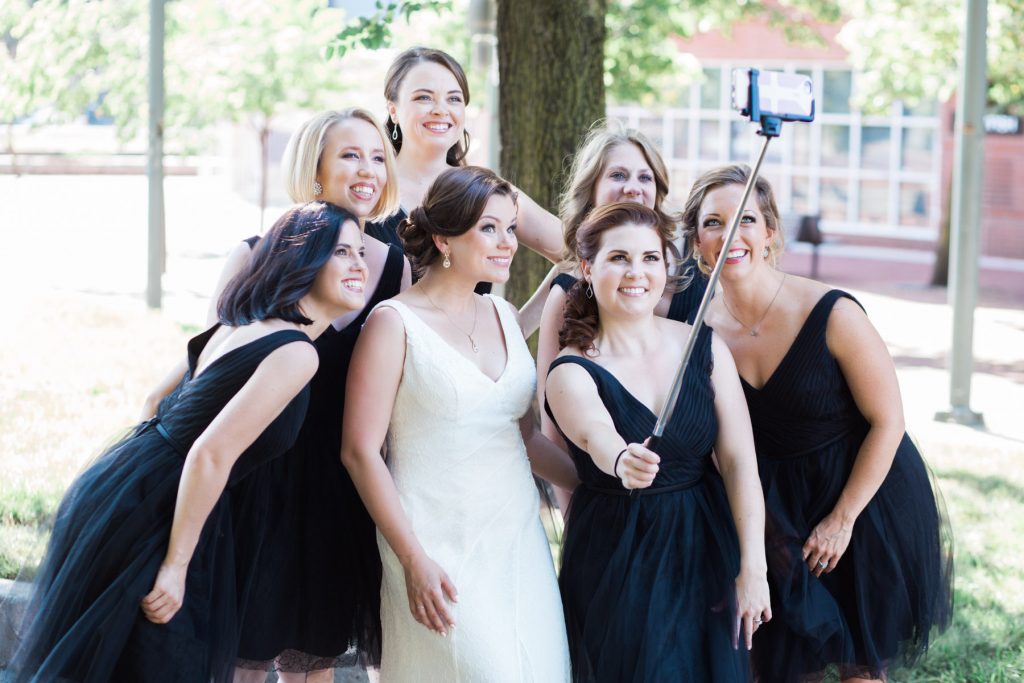 I love that a woman walking down the street in a white wedding dress is instantly granted rock star status. Passersby honk and wave, and everyone offers their congratulations.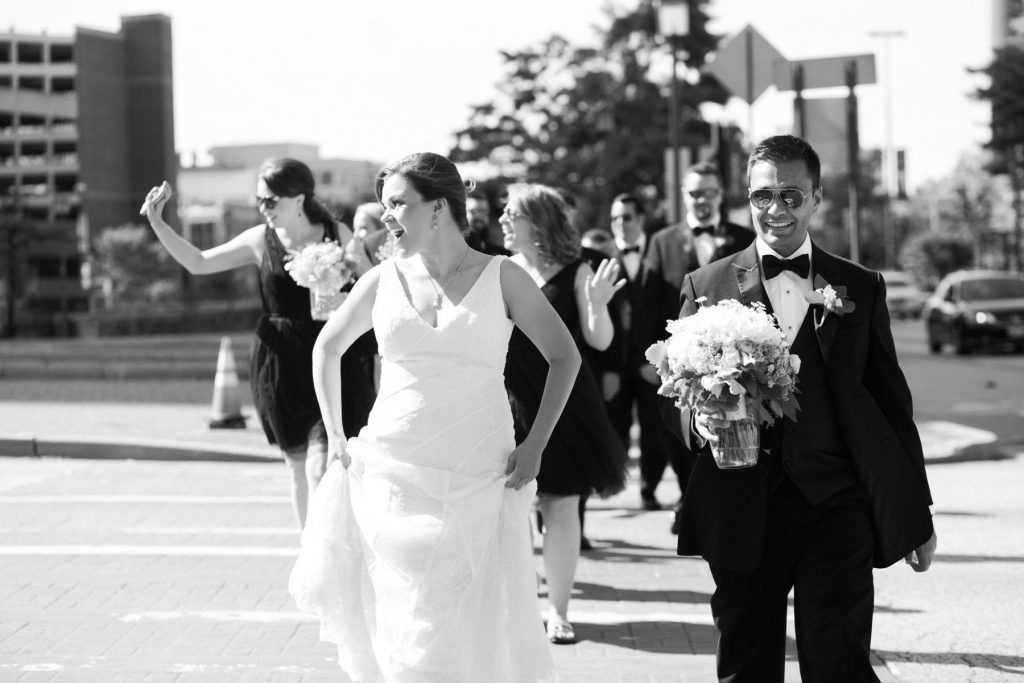 I've never seen a father of the bride who wasn't beaming as he led his daughter down the aisle. The happiest day of her life becomes the happiest day of his.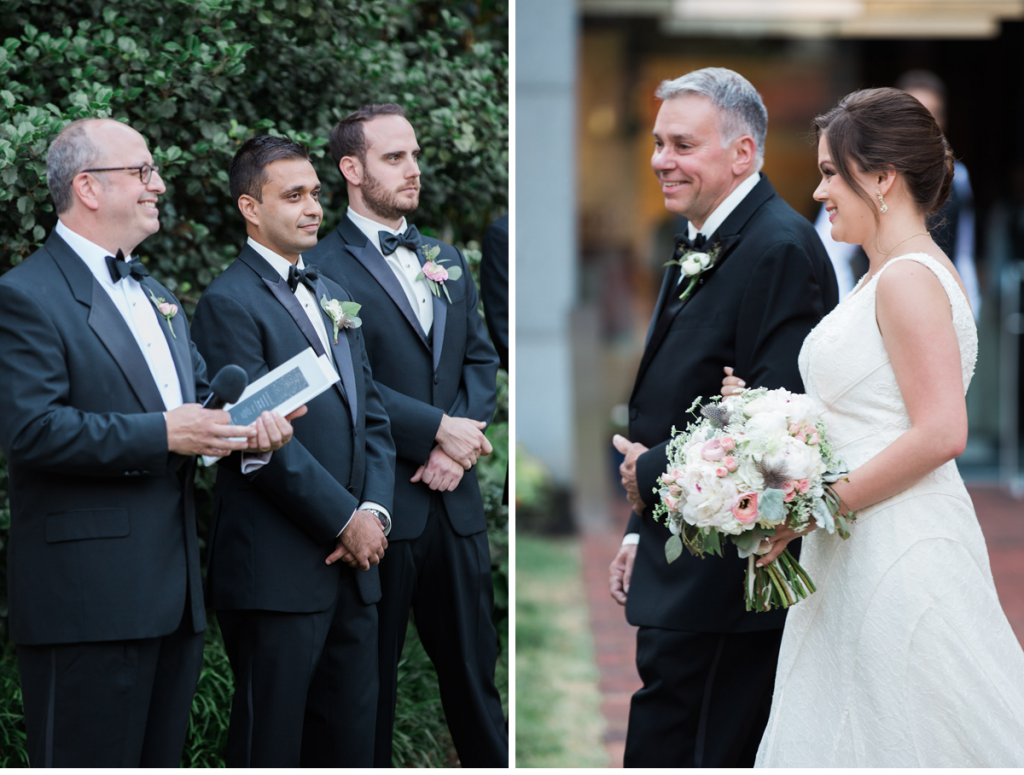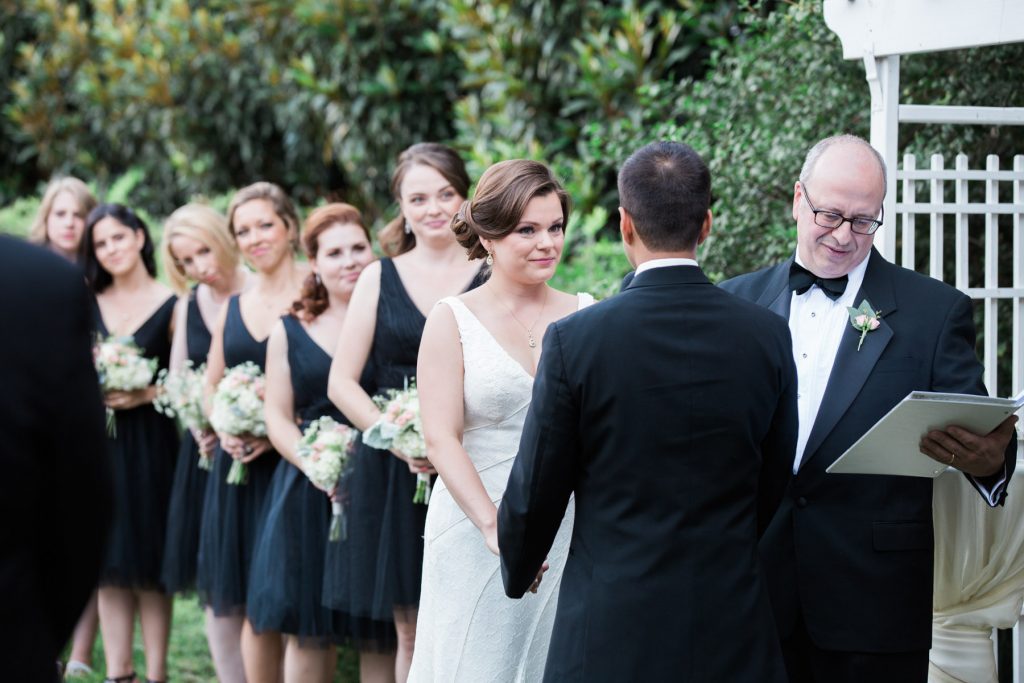 Did I not tell you the venue was incredible?!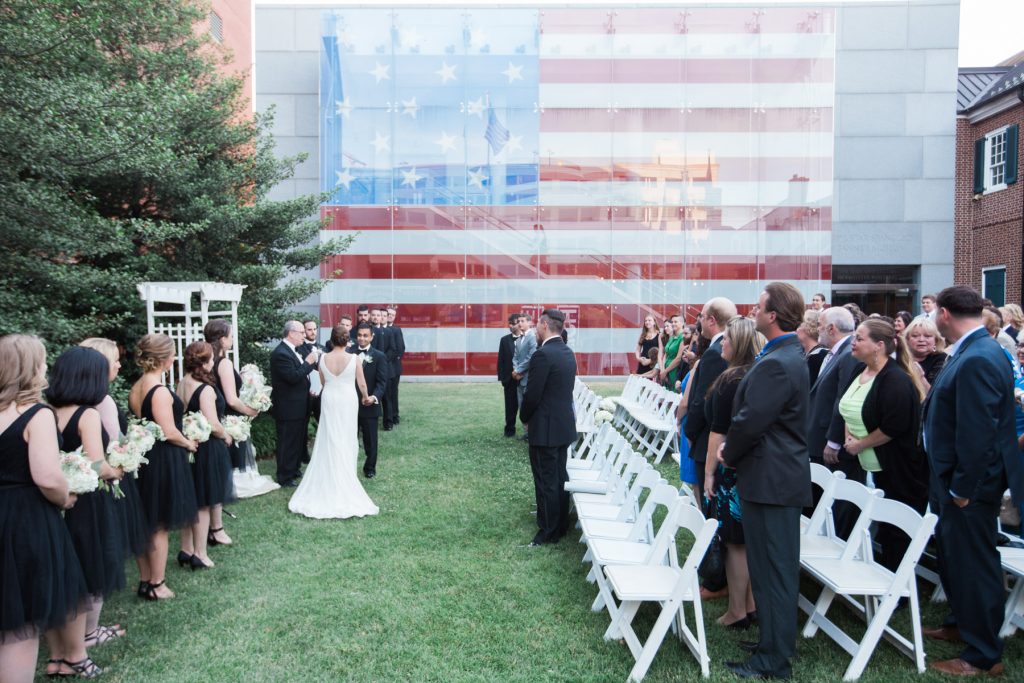 If there was any doubt that the bride & groom hadn't planned out the most perfect wedding, just take a look at these two besties in attendance. They are mesmerized, and I'm sure they're already contemplating their own wedding days!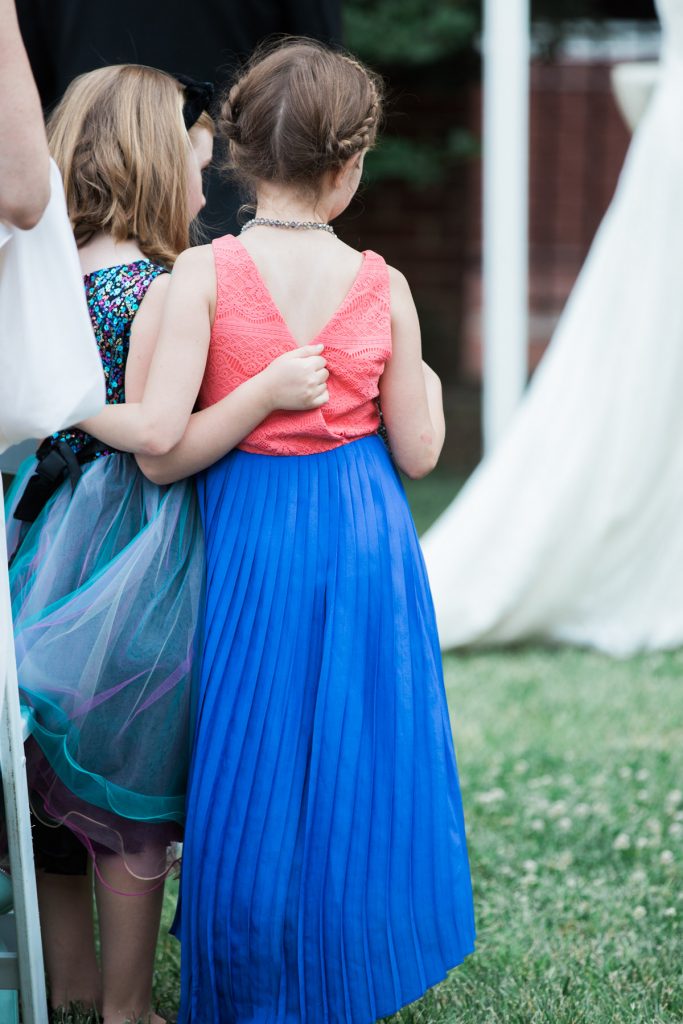 With parents and siblings, friends and family looking on, they said their vows and promised each other forever and always.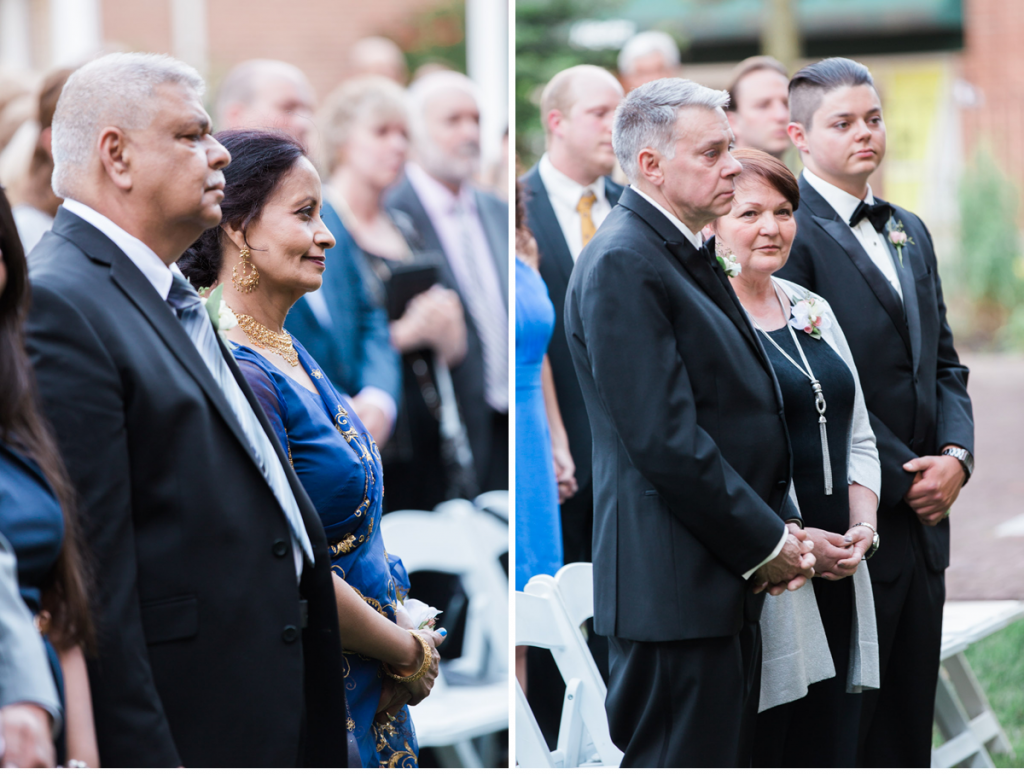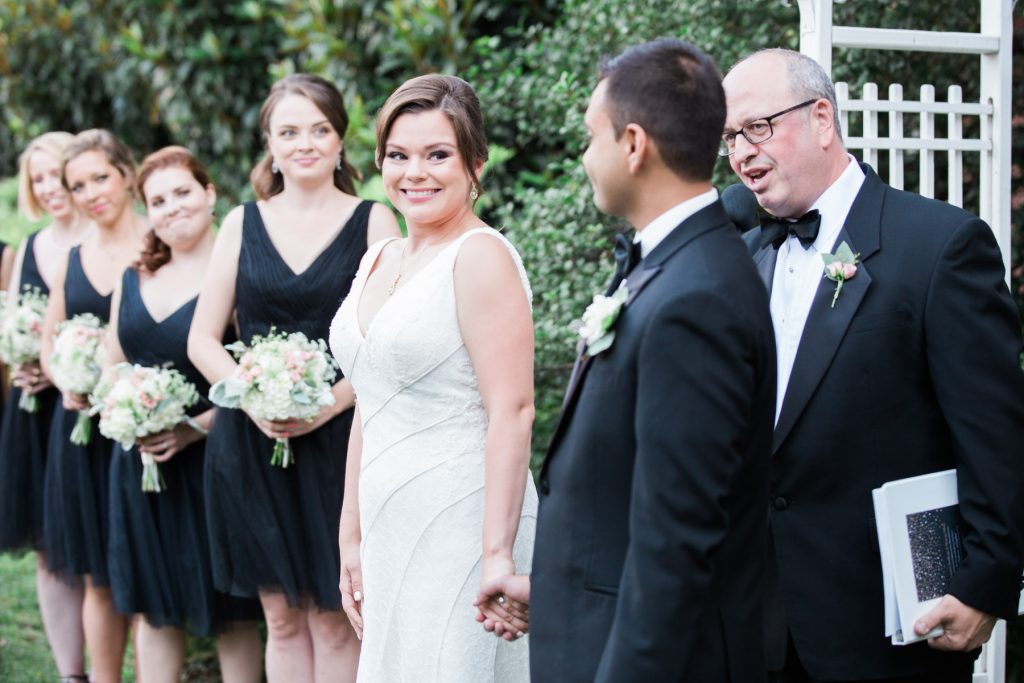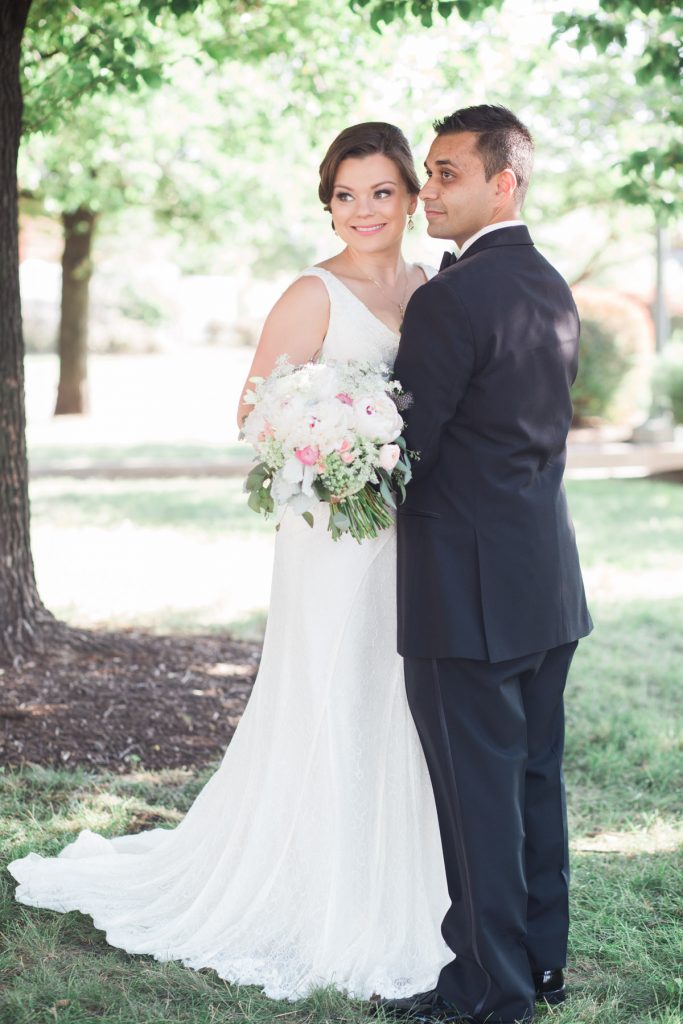 All of the very best of wishes to the new Mr. & Mrs!